A QR (Quick Response) code was initially designed for auto industry, (By Toyota subsidiary DENSO Wave to track vehicle during the manufacturing process). As the system became popular & effective, it is now being widely used due to its fast reliability & comparatively large storage capacity. It can store information hundreds of times more than a normal Bar code.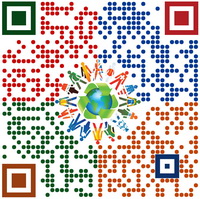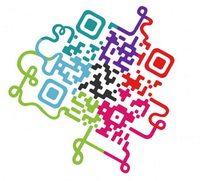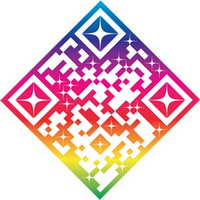 Dataslices offers QR code services for marketing & advertising purposes. Just install QR Code scanning (reading) application in your mobile phone, scan any QR Code & get following outputs on successful reading of the Code.
Displaying text (information)
Playing audio files
Taking you to specified website through mobile phone beoweser
Displaying a picture from a website
Automatically sending Pre-Composed

 

SMS

 

or MMS to a mobile number (information request)
Automatically sending pre-composed

 

email message

 

to specified recipient.
Automatically dialing a specific phone number (help line).
Following industries are now using QR Code:
Commercial Tracking
Entertainment
Transport tracking
Product marketing
In-Store product labeling
Get your QR Code from
 

Dataslices

 

& use it for following purposes:
1. Feedback
Publish different QR Codes for "Yes" & "No". ask students, visitors, customers to scan one of them & an automated Pre-Composed text message will be sent to specified mobile number & response will be collected.
2. Extra Course information
Place a QR Code into Power point slides, course material, handouts, documents, webinars, class downloads, or onto whiteboards for the students which will show extra information about any upcoming classes, tutorials, tests which students may want to know about.
3. RSS News feed subscription
Generate QR Code, display it in your virtual class & ask students to scan it, so it will take them directly to RSS, Blog or News subscription URL.
4. Stamp
Use QR Codes on envelope labels to display additional information about your business, when you mail out letters & advertising media.
5. Real Estate
Now a days real estate professionals  are using QR codes to display contact information. It is also being used to display additional property information viewable while a client in on the property. It can be useful for the users as well for future use.
6. Business Cards
A very stylish use of QR Codes, make very simple Business card & place QR Code on it.
7. Special Offers
Offering Coupons, Special offers is one the most popular use of QR Code. Restaurants can place QR Codes for special offers & discounts. QR Code will be very much effective in a condition when that much information is not possible to display on standard advertisement space.
8. Free Downloads
Offer free content downloads such as music, videos, ring tones & get a chance to show your product gallery.
9. Get Likes & Follows
A  like or follow can create a long term marketing opportunity.  Like buttons that QR codes can generate lead to the Facebook website. just create mobile friendly web pages with Facebook like buttons & lead them to your twitter page for a quick follow.
10. Let your Phone ring
A QR Code can ring your phone just on scanning it. if you want your phone keep ringing at your marketing office, QR code will dial a predetermined mobile or land number.
To get you QR Code  today, please send email to info@dataslices.com