Your employees and your customers are your assets. Use them wisely to Branch Out and make your Social Tree Bigger!
Word of Mouth is Vital

84% Trust recommendations from friends and family over all other forms of advertisement
77% Of consumers are more likely to buy a product when they hear about it from someone they trust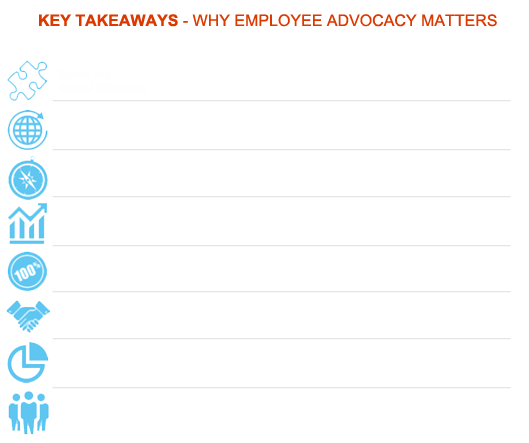 Follow 3 Easy Steps
To initiate you just have to follow 3 simple steps.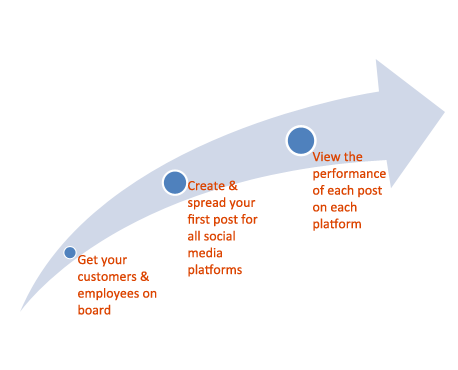 Step 1: Get Them On-Board
Log into your account and add as many social agents as you want by sending them their Onboarding link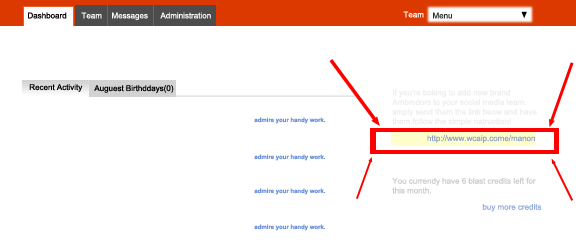 Send "Welcome Notes" and introduce them to the concept and incentives of being the agents
Social Tree is an application we are using to increase brand exposure on social media
It will help us getting noticed by our prospect customers
It will ask for your permission to post brand's content on your social media platforms on a daily basis
You have the option to approve the posts before they get published and manage/ remove unwanted posts
The app respects your social privacy and does not collect your login info, private messages or photos
Agents with the highest social media engagement rates shall win TOP PRIZES
All you have to do is opt-in once and you're done!
Step 2: Create Your Post
Select which Team Members you wish to post content for. You can do this by selecting them individually or by using one of our Filters. Tip: you can create your own Custom Filters through the Segments function
Build your Facebook, Twitter and LinkedIN messages. We've decided to make your life simple and easy, so we have kept it all one page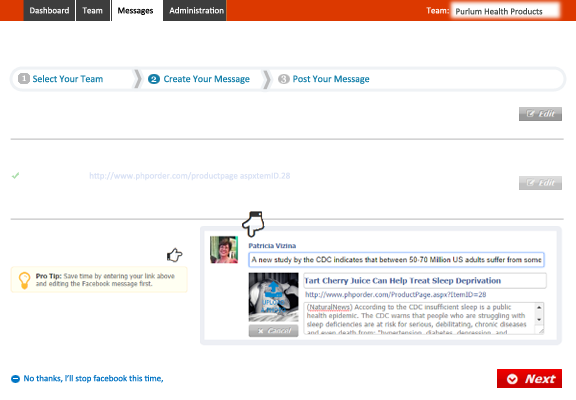 Schedule your message to go out at peak times when people are spending most of their time online. Select the time range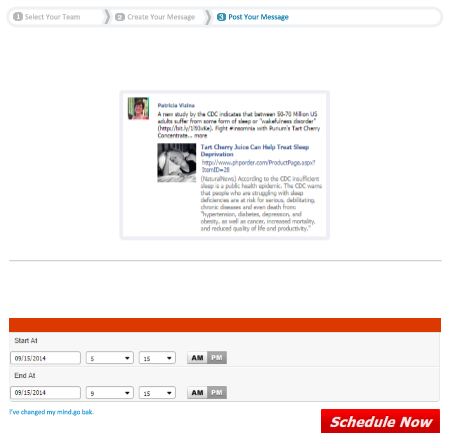 Step 3: View the Performance
You can view the performance of your posts so next time you can optimize your content for maximum social media results. Select the "Messages" tab and then "Your Messages" to view all the Clicks, Comments and Likes that were generated by each of your posts
To see how each individual message on each social agent performed and what engagement came from which agent. Just select the message you want to view and see the results
Social Content Strategy
Publish engaging content to your agent's walls that provides value to their friends. It essentially improves the quality of their lives by giving them answers to questions they didn't even know they had. This in turn generates a buzz and excitement around your business and when it's time to ask for the sale through publishing a promotion, the audience is a lot more receptive and willing to come in for a visit.
Images communicate better and spark greater interaction than simple text posts
Deals and contests can create engagement and attract visitors. Convert visitors to email subscribers by offering a Discount Coupon for joining or hosting a random draw for a Gift to gain both short-term attention and serve long-term marketing goals
Post in a friendly, toned-down voice that people can identify with and easily internalize.