When you got your website made for your business, you must have felt restricted in getting a desirable web address due to the limited number of simple, concise, easy and better looking domains.

Till date, there were just 22 top-level domains to choose from, including .com, .net and .org and about 250 country-specific domains (.ca for Canada, .ae for UAE, etc.). This made the web address space so crowded and confusing that users are left with either just a couple of options to choose from or have no choice but to make odd combinations of words and numbers.
Web Address of Your Choice
Dataslices brings you the freedom to express your business in your web address however you want. Your web address would not only be flexible in terms of simplicity and conciseness, but would be:
1. Attractive and catchy
2. Easy to remember
3. Easy to search
4. Easy to identify
5. Easy to relate to the business
6. One of its kind
7. Perfect to drive traffic
Soon there will be hundreds of such domains available that will allow you to be so specific to your industry, interest, city or region that there will also be domains in non-Latin characters including Arabic, Chinese and languages based on the Cyrillic alphabet for instance .menu, .realtor, .clothing, .企业, بيتك –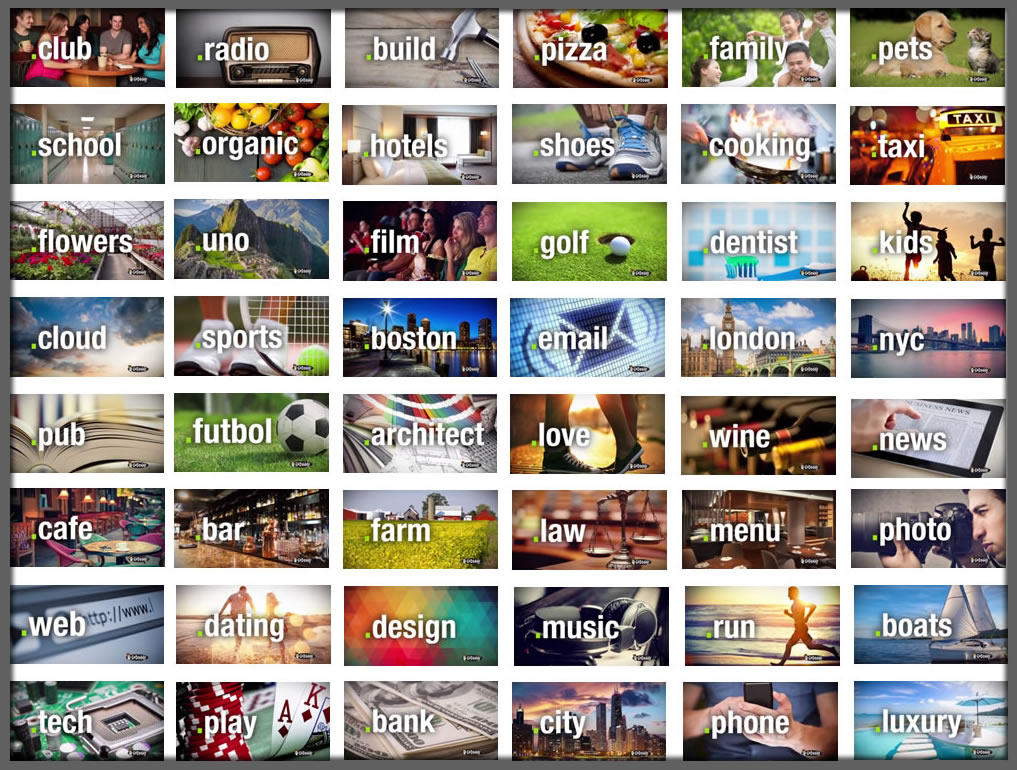 With more domain extensions available, now you can finally get the name that tells people exactly what you do, even reach customers where you do business with a domain that specifies your city or region and also helps shortening the web address to make it look unique, distinguished and classified amongst other web addresses.
Why Shift to New Domains?
1. After some time Google will ignore all generic domains from its search result.
2. Your competitors with new domains will come higher in rank in any search result.
3. Better chances now to place yourself right before the most desirable domain.
4. Safe and economical to shift now before most of the domains are sold out.
5. They will cost more when you have to get it from its owner once all domains are sold out.
Our Services
1. Find and recommend relevant domain for your business.
2. Bid from hundreds of different prominent bidders and use our reliable connections with ICANN to get it registered.
3. Specialist in gTLD's (domains).
4. Expert in migration from old domain structure to new domain gTLD structure.
5. Integration of Social Media and Mobile Application links as per new standards.
6. Change and redirect old domain based links to new domains structure from internet.
7. We are the only company certified in gTLD's
8. With the new format of the domain, SEO techniques will also change. But our research team and experts will able to do SEO as per the new standards. This will move the website to a higher rank in search result even in new format of domains.
Tags
Kindly drop an email at [email protected] or call us at +971 04 4504292 to get the best available packages.